It's been a while since a meal received the coveted "H's favorite" label and never has breakfast won such an award, but Sunday's kiwi strawberry crêpes were a huge success.
I made this vegan crêpe recipe, which tasted good, but it's very thick. I even added some extra water to thin it down. I don't have a special crêpe pan, so they weren't beautiful. They did taste good with organic strawberries and kiwi. I topped them off with chocolate sauce and soy whip cream.
After breakfast, I put on my new Lululemon skirt that I bought as a reward for qualifying for the C corral at Chicago and drove up to Rockford for the Heritage Run 10K.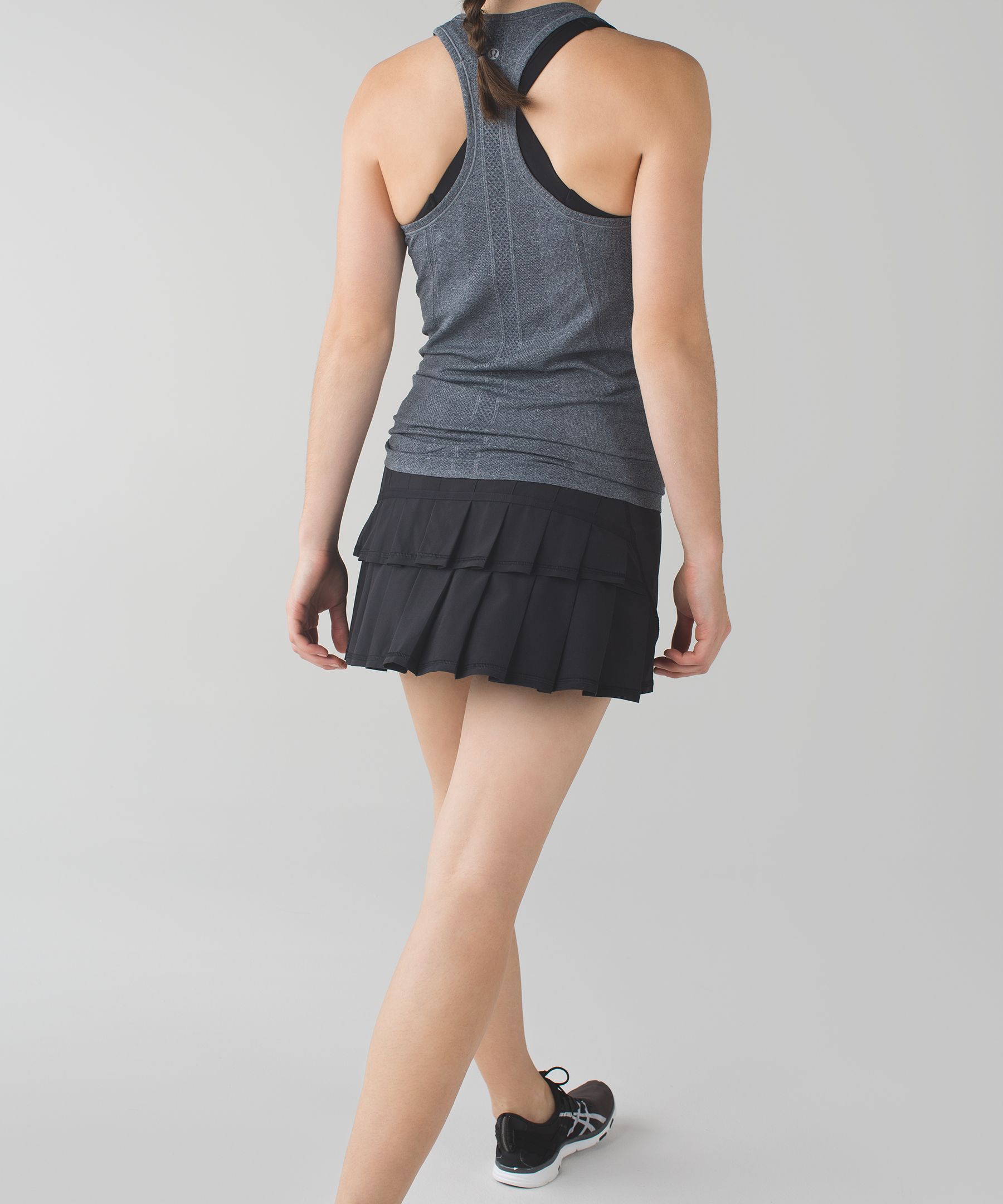 A 10K was on my Hal Higdon half-marathon training plan that I am (very) loosely following for the Minneapolis Half, but I felt good and the weather was nice. It was a 1:00 p.m. race with race day registration available, so I made the last minute decision to try for faster 10K time. My previous 10K best was at the same pace as my fastest half-marathon, so I knew I could do better. Other goals were a top 10 finish and placing in my age group. The McMillian calculator said I should be able to run a 10K in 46:01 (7:24 pace). I thought I would go for 7:30s and pick it up at the end if I could. But of course, I went out super fast for the first mile. Got back on pace for mile 2. Suffered through mile 3 when we were running into some wind. I was looking forward to the turn around so the wind would be helping me out, but the run back was not very windy.At least I wasn't running into it and was able to get back under 7:30. I counted the fast women before the turn around and I was in 6th place. There was only one woman who was even close behind me and unfortunately, she was able to pick it up and pass me. The last two miles were consistent, so I was happy with that. I ran as fast as I could once I got to mile 6. There were lots of people cheering at the end, which was nice.
My final time was 46:19 (7:28 min/mi), so just a tad slower than McMillian predicted, but a PR by 3 1/2 minutes. I came in 7th and 2nd in my age group. I stuck around for the awards ceremony and got my second place medal.